Every month we record an IGTV called #skinandgin you can watch the episode to which this post pertains here; all about the skincare products we'd recommend you keep nearby…
This month we recorded our 5 dessert island items, the ones that pack the most punch when it comes to taking care of our skin.
Here are mine…
Face Halo
Face Halo has to be my starting point. These make up removal pads are magic. Firstly they take all make up and skincare off with just warm water (which is so good for the skin), they're travel friendly and you get up to 200 uses out of each item. Then just send it back to them and they'll recycle them too so great for the environment. I would be lost without mine now.
BOTANICO VIDA Omega Balm
A balm that's useful for everything. I use this on my feet when they are feeling dry or cracked, on my lips every night before bed, on my hands, my elbows… Everywhere. A little goes a long way too with a £16 tub likely to see you through a good year!
I found this through Calissa Beauty who I'm working in collaboration with. If you order anything from their site and use FRIENDSOFCALISSA at check out you'll save 10% (the link is not affiliate).
Beauty Pie Capsules
If you've watched the episode you'll know there's a little controversy around me trying to sneak three products into one, but it's hard to talk around the Beauty Pie capsules without mentioning them all. These little capsules are great to keep on the shelf and grab when you feel like your face needs a little something extra, if you want to give it a try, let's keep it simple:
Orange (Vitamin C) if you want to brighten and even your skin tone.
Purple (Superactive with Resveratrol) if you want to improve hydration and reduce signs of aging (good for sun damage too)
Pink (Superactive with Hyaluronic acid) if you want to hydrate, plump and smooth your skin.
Aloe Vera Gel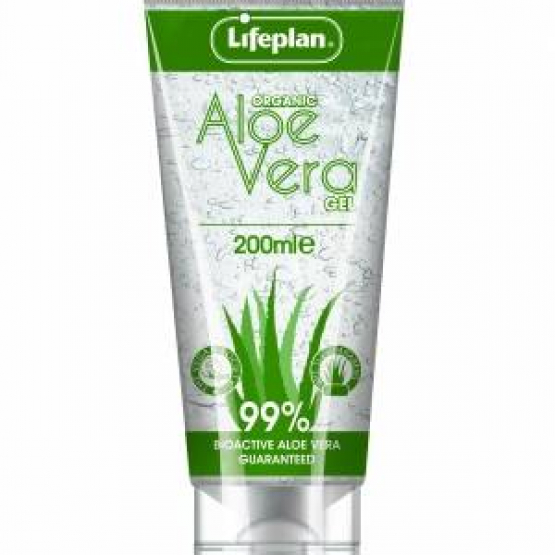 If you don't have a tube of aloe vera gel in your house somewhere, you need to rectify that immediately. You can pick it up in most chemists/beauty stories for under £10 and it helps with all sorts of ailments. It's great on burns and to help with dry skin. I rub it into my legs daily instead of a moisturiser. It's also very soothing if your skin is irritated, my skin is quite sensitive and when i'm trialing products it sometimes reacts, keeping a bottle of this nearby usually saves the day.
We excluded sunscreen from this one as we've spoken so much about it before. If you're looking for recommendations for your skin type you can read the post here.
Benefit They're Real Mascara
My final choice wasn't skincare, I wanted to mix it up a little and pick my favourite make-up item. The Benefit They're Real Mascara has been my go-to since it was launched 8 years ago. I've tried other mascaras in the interim but always reverted back. It's waterproof, makes your lashes really long, and doesn't clump. What more do you want?